There really is power in numbers! Harbinson Mulholland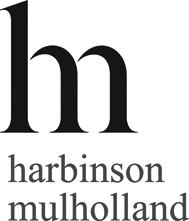 are a team of 50, led by 9 partners in business for 18 years.
They are perfectly formed, being small enough to offer you partner led, personal service but big enough to tap into a multi-disciplinary range of skills when you need them.
Founded in 1998,  their focus is on helping businesses maximise income and minimise cost.
You'll find them friendly, approachable and dedicated to local businesses and the people who run them – all with uncommonly good business sense!